About Enkidu
A Legendary History
In ancient legend, the people pleaded with the gods to deliver them from a ruthless king. From out of the wilderness, the gods brought Enkidu, a wild man who confronted and eventually befriended the king in order to make him a wiser leader and better person.
Today, our winemaking embodies Enkidu's spirit of wild and principled purity. Sustainably farmed grapes paired with minimal cellar intervention help us create consistently delicious expressions of our Sonoma Valley home.
We believe the best wine is not an exclusive or industrialized status-symbol, but a duet between ourselves and nature. Join us as we seek new and harmonious expressions of this ancient practice.
Principled Passion
Our winemaking approach treats nature as a partner. The results are delicious.
Minimal Intervention
Our job is to assist the wine in realizing its ideal form. Our winemaking process is, in a very real sense, about getting out of the way and letting the wine do its thing.
No unnatural additives
We don't add anything to a wine that isn't already there naturally. No colorants, unnatural preservatives, or flavorings. Not only is it more responsible—it tastes better too.
Native Yeast
It's a small detail, but one that we care about. We don't use industrialized yeast to begin fermentation of our red wines—we use naturally occurring yeast that's native to Sonoma valley.
Longstanding Relationships
We're proud of the relationships we have with our vineyard partners. As far back as 2005 we've been partnering with vineyards to bring exceptional fruit to the cellar. This ensures that our fruit is farmed responsibly and sustainably, and it helps us make reliably delicious wine year over year.
Worker Respect
We respect the people who pick our grapes, who run the presses, who pack and ship our bottles. We pay our workers a fair wage and only work with partners who do likewise.
In addition to hand-picking we hand-sort all our grapes, picking out anything that would negatively impact the wine. The result is wine with purer, more focused scents and flavors.
Winemaker & Staff
Enkidu founder and winemaker Phillip Staehle loves wine so much he had his own wine collection when he was 18.
Our Vineyard Partners
We're proud of our long standing partnerships with California vineyards.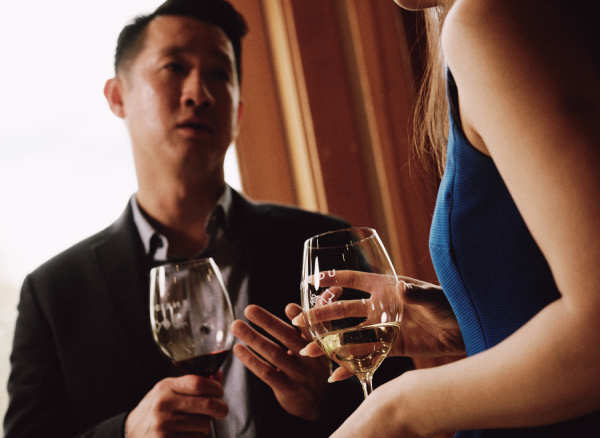 Did You Know:
We use exclusively French oak barrels selected from the highest quality forests in France. The oak characteristics are only imparted in the early years of a barrels life, later they become "neutral" and we use these on varietals such as our Syrah.